These FAQs will help you understanding the process of speaker recordings for online events, webinars & virtual Q&A sessions.
Frequently Asked Questions - Self-Recording of Your Speakership Video Contents: Online Events
Will all the speaking sessions be self-recorded?
---
Yes, all the speaking sessions will be SELF-RECORDED mandatorily to avoid any technical glitches on the event day.
---
How do I reserve my self-recording date?
---
The recording date can be reserved as soon as you confirm your speakership with us by filling up a form. Once your self-recording gets done, we may promote the 30-60 seconds clippings for social media promotions including your photograph.
---
What is the last date of sending the self-recorded video contents to Events 4 Sure team?
---
The last date of sending the self-recorded video contents of your speakership is 02-03 weeks prior to the event date. As soon as we get your video, our social media teams shall start promoting your video clips soon along with your photograph.
---
How much time does the entire self-recording session take?
---
The entire self-recording session takes not more than 30 minutes including audio-video set up and your session recording. You are requested to follow the timings as allocated to you based on our mutual understanding (about 20 mins).
---
Will it be an audio or video self-recording of my speakership contents?
---
It must be video recording only.
---
Are there any specifications for background or attire for the recording session?
---
Yes. We recommend sort of office set up and office attire if feasible. Plain white wall background is good.
---
For how long do I need to record my speakership contents?
---
About 20-25 mins.
---
As a speaker, do I need to use any power point presentation for my recording?
---
We recommend the PPT format. Optionally, you can share your contents without PPT while turning the camera on and record.
---
What are the self-recorded video standards Events 4 Sure team requires?
---
The file needs to be 1280 X 720 in size. That is HD and not full HD, please note.
Maximum duration is 20 mins. If needed, we shall edit.
The format of the file is MP4.
It will be a video recording with or without your presentation slides.
Kindly send us the recording on/before the deadline mandatorily.
---
Can I see some of the past sessions video for my better understanding?
---
Yes, please see the videos here: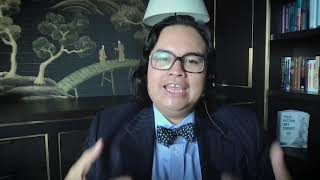 ---
Will I ever go live on the event day?
---
Yes, you will go live by turning on your camera in the Virtual Q&A Session on the event day. The audience will ask the questions live and you will be able to address to their queries.
---
What sort of brand visibility do the speakers get?
---
The speakers are promoted at our event website, in all marketing collaterals, presentations, brochures, testimonials, promotional videos, etc. They seek robust brand visibility through all our social media promotions including but not limited to LinkedIn, Twitter & Facebook. Post event brand visibility remains additional.
---
How can I get my marketing collaterals circulated to all event delegates?
---
As part of the branding opportunities, your marketing collaterals such as: Presentation, White Papers, Articles, Brochures, Knowledge Papers, Free online gifts etc are received in advance of the event. All these collaterals are published online at one place and invitations are sent to all attendees to visit this section during the event day. They can not only see these collaterals but also download at their wish.
---
What is the easiest process of Self-Recording of my video content?
---
How to Record Video on Zoom
Sign in to your Zoom web portal.
Click Meetings.
Click Schedule a Meeting (Your Recording).
Choose the date and time for your meeting.
(Optional) Select any other settings you would like to use.
Click Save.
Again go to meeting option and select the particular meeting.
Click on start.
Pop up will open click on open zoom meetings.
Another popup will open asking for join with computer Audio click on that.
Now the screen will look like this.
Now click on start video and also check your mic it should be unmuted.
To start your recording click on record.
After finishing click on End.
Now for recording go to local folder My Documents/Zoom Folder.
Here is your recording clip, now you can send this file using WeTransfer or OneDrive to us.
How to make Account on Zoom
Step 1: To get started with Zoom, head to their website, and click on the "SIGN UP" button that's at the top-right corner of the screen.
Step 2: You have two options when it comes to creating a Zoom account.
You can either:
Create a new account using your work email address.

Sign in using SSO (Single Sign-On) or your Google or Facebook account.

If you're using Zoom for work purposes, it's best to sign up using your work email address.
Step 3: Zoom will now send you an email with a confirmation link.
Click on that link to go to Zoom's Sign Up Assistant and sign in using your credentials.
How to Schedule Meeting / Your Recording
Step 1: To schedule a meeting, Click on "Schedule" button.
Step 2: Enter meeting details in the Schedule Meeting pop up window that appears.
You can set its date and time, privacy and access settings. You can also select your preferred calendar (between iCal, Google Calendar or others) to schedule the event in your calendar.
Step 3: Once you've adjusted preferences, click on the "Schedule/Save" button at the bottom right of the screen.
How To Record Zoom Meetings (Your Recording)
Zoom allows you to record meetings easily and save it either to your local device or the Zoom cloud. By saving it to the Zoom cloud, your team members can access it across multiple platforms easily.
Here's how to record Zoom meetings:
Step 1: Start a meeting.
Step 2: Unmute Mic and Video
Step 4: Choose "Record on this Computer" This starts the recording.
Step 5: Click on "Pause/Stop Recording" to stop recording the meeting. Alternatively, you can also end a meeting to stop recording it.
Step 5: After you end the meeting, Zoom converts the recording to MP4 format and stores it in your preferred location. You can now easily access your recorded sessions any time you want!
Note: Here is the video to see how to Record Zoom Meeting / Your Recording
---
---